BIOENERGY THREATHENS WILDLIFE
BY INCREASING THE PRESSURE ON FORESTS AND CHANGING LAND USE, BIOENERGY DESTROYS PRECIOUS WILDLIFE HABITATS
Human activities threaten global biodiversity at a rate never seen before, which might lead to the sixth mass extinction. The current rate of global diversity loss is estimated to be 10 to 100 times higher than the naturally occurring background extinction rate, faster than at any other time in human history1. And it's accelerating: since 1900, it's 100 to 1000 times higher!2
More than ever, wildlife and threaten species need that we restore their natural habitats and protect them from industrial exploitation. Land-use change and climate change are respectively the first and third major human threats affecting nature.1
The large-scale production of bioenergy significantly increases global demand for biomass and arable land. This endangers natural habitats like forests that are being cut for wood or grasslands and wetlands that are being converted to agricultural land for crop-based biofuel (more info in our page dedicated to land use). In our thriving for an energy and climate transition, we must be careful to not fuel the biodiversity crisis.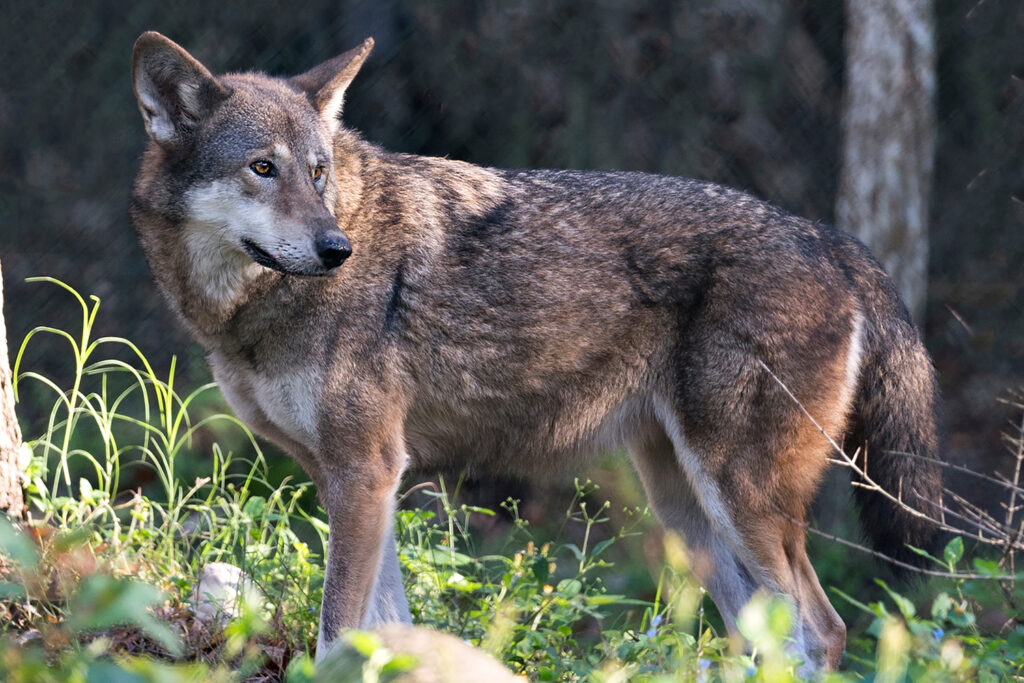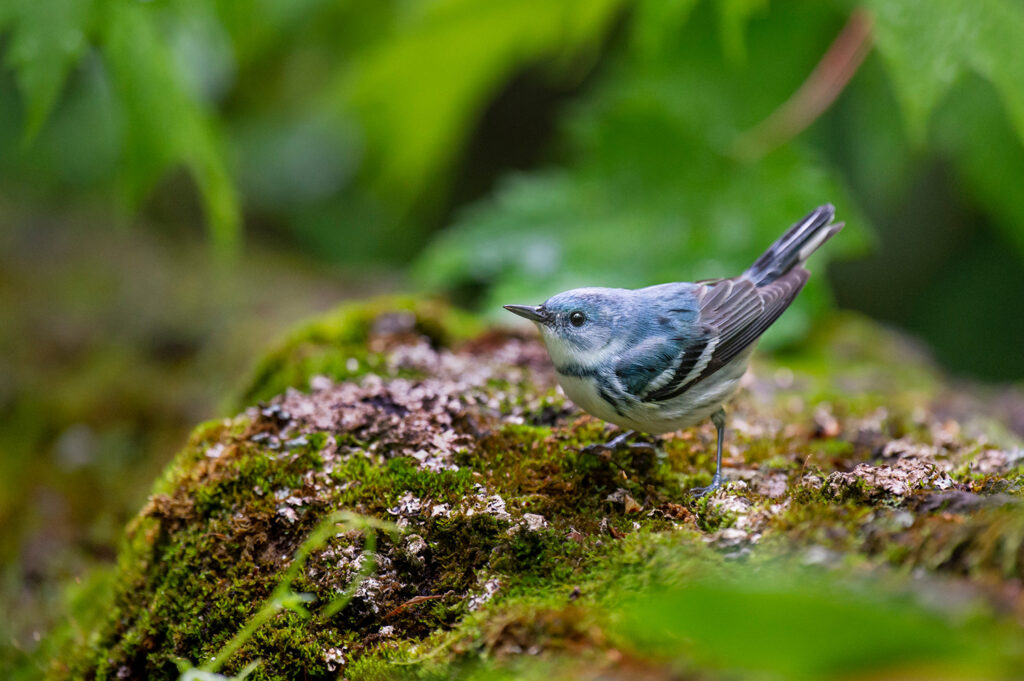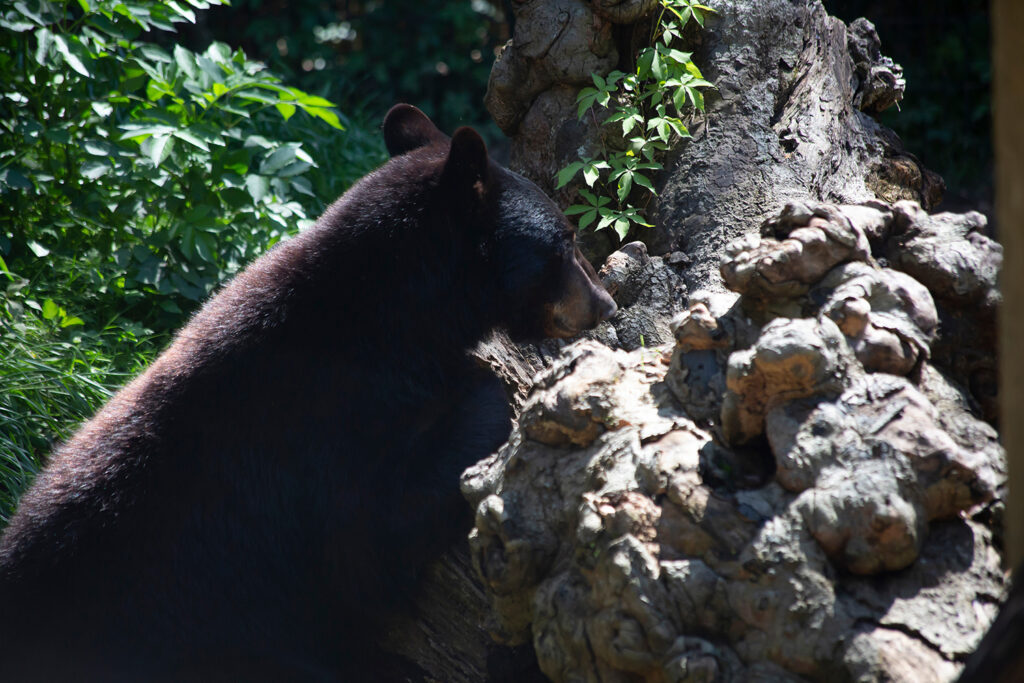 CASE STUDY: NORTH AMERICA5
In the North American Coastal Plain — a global biodiversity hotspot, providing habitat for hundreds of endangered species, including the red wolf, cerulean warbler, and Louisiana black bear – wetland forest are being cleared, shipped over the Atlantic and burned in European power stations.
Images © Rejean Bedard/Shutterstock, Ray Hennessy/Shutterstock, Brandy McKnight/Shutterstock
In the EU, more than 60% of bioenergy is produced by burning wood and about half of this wood is sourced directly from forests9. More info in our page dedicated to forests.
Clearcutting forests threatens local species by destroying their habitat. It is still occurring in areas designed to protect forests and rare and threatened species4. Thinning forests is also harmful for biodiversity: 20-40% of forests species require the presence of decaying wood at a stage of their life cycle6. Deadwood is home to many species of fungi and insects, like the endangered saproxylic beetle species7.
Preserving a high diversity of plants and trees of different ages provides food and the best living conditions for wildlife6. Tree monocultures that replace forests don't allow wildlife to thrive. Destroying natural habitats to produce energy has dire consequences for wildlife.
Industrial agriculture is the primary driver collapsing biodiversity1 according to the 2019 IPBES Global AssessmentReport on Biodiversity and Ecosystem Services3
Most of our arable lands are already used for food and feed production. We know the dire impacts of agricultural expansion of palm oil and soy production on tropical forests. The production of crop-based biofuels adds to this problem: it requires more arable land, leading to the conversion of forests and wetlands into cropland for intensive agriculture, harmful to biodiversity. More info in our page about land use.
Industrial agriculture of rapeseed | © Kletr/Shutterstock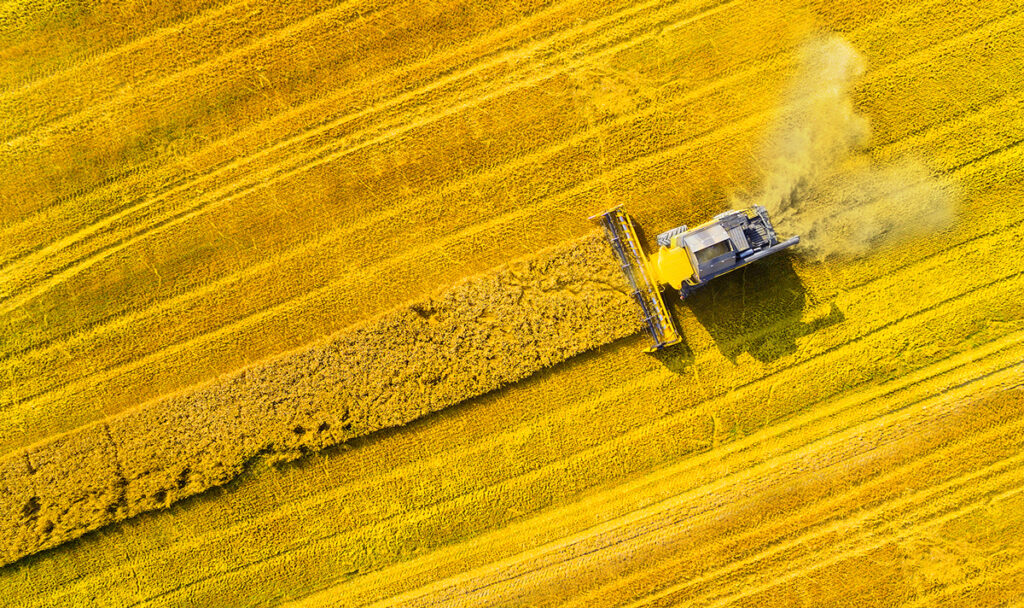 Forests are clearcutted to be replaced by palm oil plantations | © Rich Carey/Shutterstock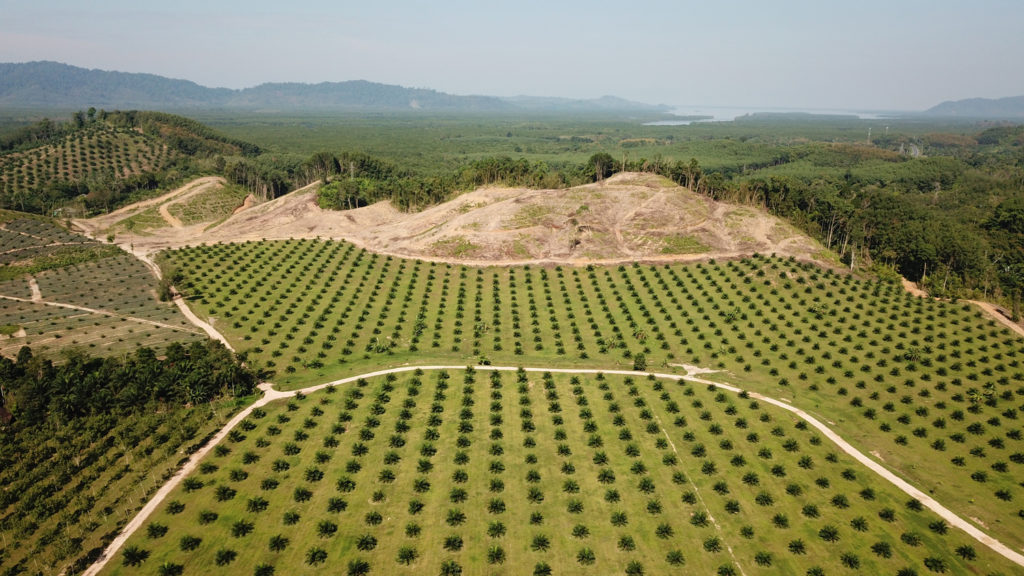 WILDLIFE NEEDS THAT WE PROTECT THEIR HABITATS, NOT INCREASING INDUSTRIAL EXPLOITATION


LEARN MORE ABOUT THE OTHER ISSUES WITH BIOENERGY