BIOENERGY ACCELERATES CLIMATE CHANGE
BURNING BIOMASS AND BIOFUELS RELEASES CARBON IN THE ATMORSPHERE JUST LIKE FOSSIL FUELS DO
Since the industrial revolution, human civilizations began to burn huge amount of fossil fuels, releasing unprecedented quantities of carbon in the atmosphere, increasing global temperatures at a rate that biodiversity cannot handle.
Climate change increases the occurrence of extreme weather conditions, with dire consequences on people, wildlife, and lands3. Scientists say that we have 10 years to stay under 1.5 degrees, and until 2050 to become carbon-neutral. This is what we have to do to have a chance to retain decent living conditions on Earth.
To tackle climate change, EU member states subsidise renewable energies: solar, wind, geothermal energy. The problem is: they also subsidise burning wood and biofuels, despite the fact that this emits huge amounts of carbon, and that we need thriving forests and natural carbon sinks such as peatlands and wetlands to absorb carbon emissions and tackle climate change.
Periods of drought are conducive to forest fires | © My Photo Buddy/Shutterstock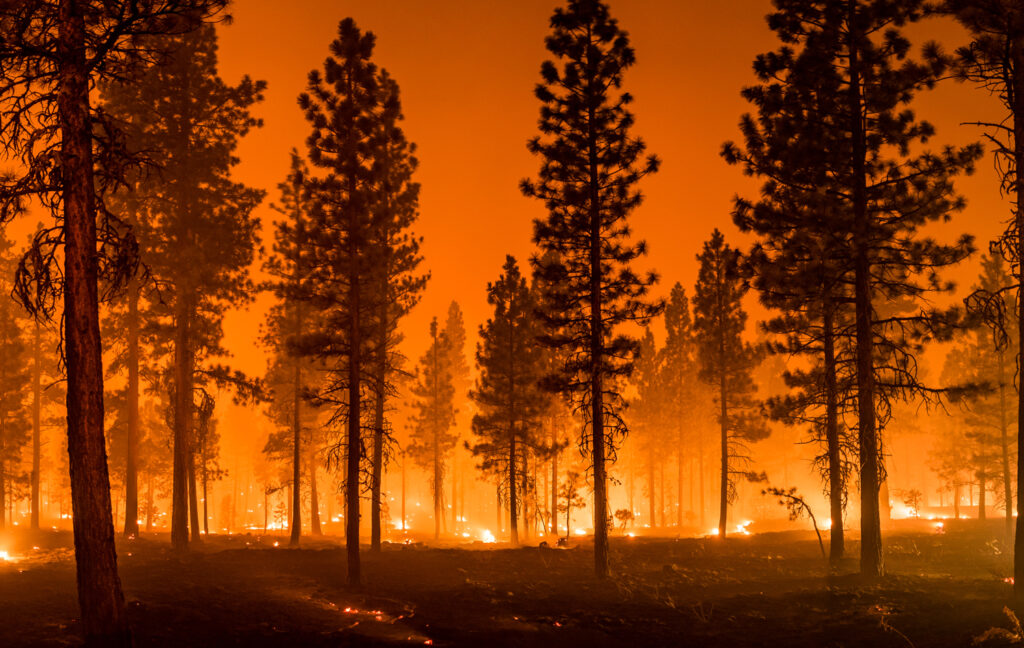 A dieback forest in Germany: drought and bark beetle infestations increases with climate change | © K I Photography/Shutterstock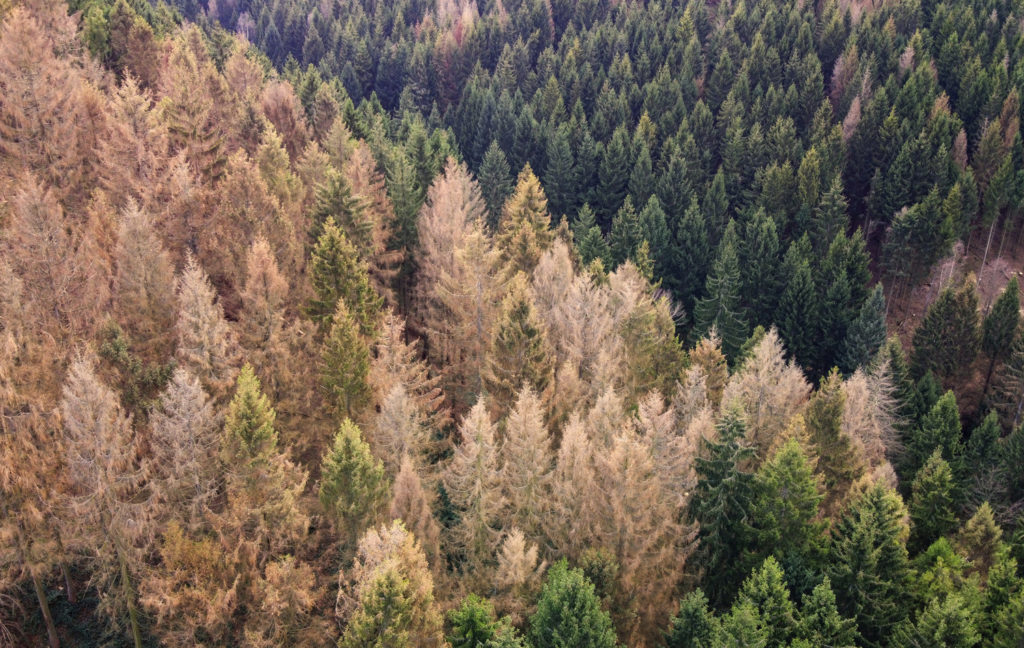 Extreme weather conditions and shifting rainfall increases with climate change, leading to more floods | © Roschetzky Photography/Shutterstock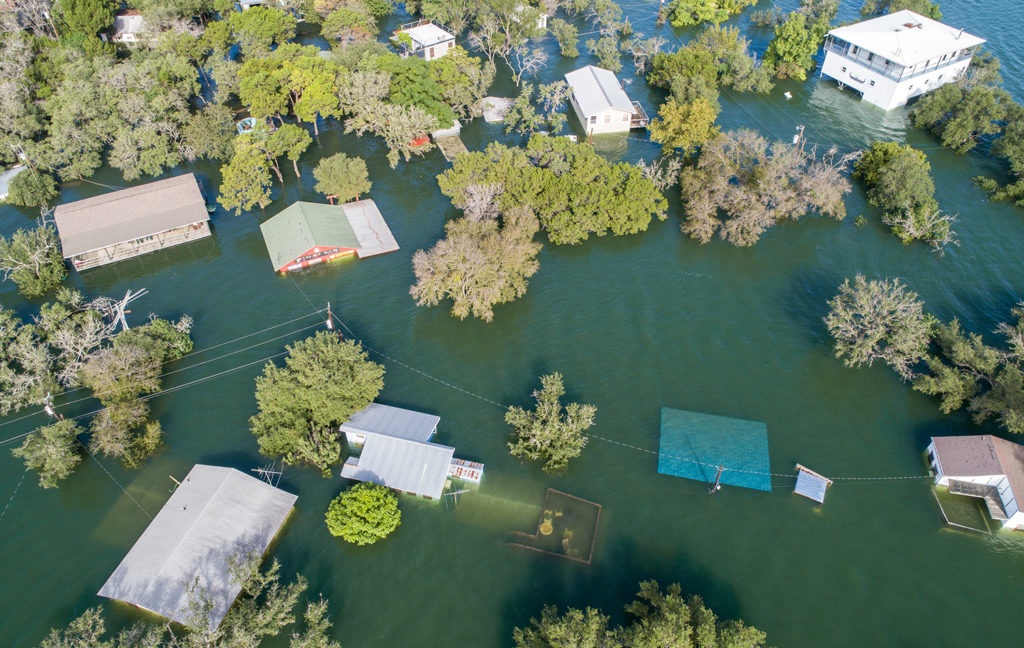 A QUESTION OF TIME
For each forest and crops land that we convert to bioenergy, we incur a carbon debt that will take decades to centuries to be repaid. Indeed, it takes only a short moment to cut and burn a tree, but decades to centuries for a new tree to regrow and re-absorb the carbon.
Even if we only burn as much as regrows (the principle of sustainable management of forests) we negatively impact the climate: a healthy forest is a carbon sink, it accumulates carbon over time. If we burn as much as regrows every year, the forest is no longer a sink: it accumulates no ADDITIONAL carbon from the atmosphere.
The vital role of forests to be carbon sink is factored in all existing climate models: forests are not meant to be carbon neutral – they are meant to be carbon negative, actively accumulating carbon from the atmosphere.
Burning wood emits even more CO₂ pollution per unit energy than fossil fuels: "overall, for each kilowatt hour of heat or electricity produced, using wood initially is likely to add two to three times as much carbon to the air as using fossil fuels."4
While trees eventually grow back, this can take decades to centuries. In the meantime, the additional carbon remains in the atmosphere contributing to climate change.
In 2021, more than 500 global scientists wrote to the EU and warned: "As numerous studies have shown, this burning of wood will increase warming for decades to centuries. That is true even when the wood replaces coal, oil or natural gas."4
Healthy forests are still the most effective way to take CO₂ out of the air. When we burn trees and biomass for energy, we are not only releasing carbon into the atmosphere like fossil fuels do, we are also losing precious allies in the climate crisis such as forest and other natural habitats.
The increasing demand for bioenergy has a negative impact on our capacities to stem the climate crisis: by 2026 the EU will lose 11 % of its forest "carbon sink" compared to 2016 – 2018.2
Biofuels is not the best use of land on a climate perspective. A study5 about German biofuels consumption showed that by regrowing natural vegetation in place of land used for biofuels production, the carbon storage capacity would increase by 78%. More info on our page about land use.
WE NEED TO PROTECT FORESTS AND NATURAL HABITATS TO TACKLE THE CLIMATE CRISIS


LEARN MORE ABOUT THE OTHER ISSUES WITH BIOENERGY